Based on your project request, this is what you need to do next:
Answer the call from the technician about your job
Take action on the checklist of recommendations (below)
Check your email for the quotes
Okay, thanks!
While you wait for your call, here are some links from our trusted providers for you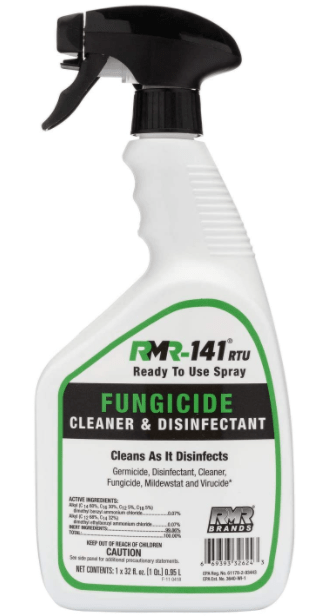 RMR-141 Fungicide Kills Mold & Mildew, EPA Registered, #ad, $11.99
STRONGEST MOLD KILLER: Disinfectant and Mold Killer; eliminates odors; and disinfects in one easy step.
EPA REGISTERED: This mold and mildew removal spray is the only EPA-registered disinfectant that has been tested and registered by global health authorities in the presence of approximately 100% organic soil tolerances. Registered in EPA, USA; FDA of Thailand; ISS, Italy; Austrian Federal Environmental Office; INRS, France
KILLS 99.9% OF BACTERIA: Our mildew, odor, and mold-removal spray kills 99.9% of household bacteria and odor-causing bacteria. It's fungicidal and effective against a broad spectrum of bacteria. When used as directed, the product inhibits odors.
www.amazon.com

Homeowner's Complete Guide to Performing Mold Remediation, Kindle edition, #ad, $9.99
Popular guide, downloadable as a Kindle e-book
Written by mold expert Brian Turner, who has over 20 years experience in mold investigation and cleanup
This book is written for the homeowner who wants to do-it-themself.
www.amazon.com
As an Amazon Associate I earn from qualifying purchases.